Schedule for the coming months with available places
Availability as of September 28, 2022
-$300 discount, LAST MINUTE OFFERS!
Guaranteed departure every Saturday!!
Maldives is the best place to dive right now. No excuses!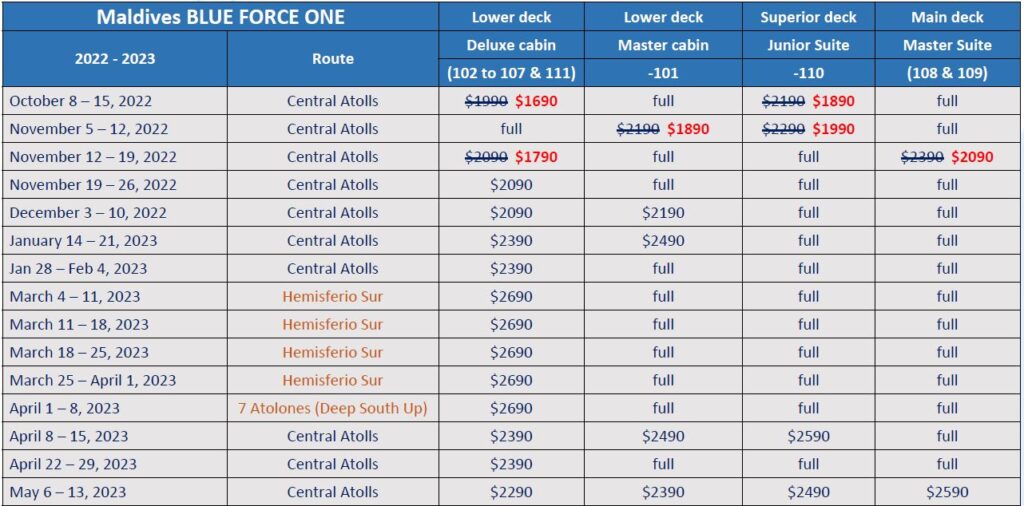 The Maldives is opened to tourism since the July 2020 and we are working there, week after week, from the first week of August.
One of the safest places to travel in the World
We are intensively working to meet all the official new protocols to prevent the COVID-19 and we have added some extra requirements for the common good of guests and staff onboard our Maldives Blue Force One and of course for the sake of the diving travel industry. 

 Check the imuga website for more information
Would you like to be there?
Visit our Maldives destination page