The "REEFS & WRECKS" Route is along with the North Route the number 1 in the North of the Red Sea. Especially if you are looking for scuba diving in Sharm el Sheik. The most complete and varied route to which we will add not very well-known diving spots. Our experience in the last 20 years diving in the Red Sea give the experience to the Blue force team to know those places.
Diving in the Red Sea from Sharm el Sheik:
During the liveaboard week, with embark and disembark in Sharm El Sheikh, onboard RED SEA BLUE FORCE 2 we will plan 6 intense diving days with varied diving days. It is considered the best route to discover famous Red Sea diving or for those that go for the first time on a liveaboard. It is a very complete and simple route for diving, matching all diving levels, from the new divers up to TEC divers, although we recommend advanced open water level or equivalent. The sailing on this route is very short and pleasant, reaching the furthest dive sites in about two hours. The wide range of dive sites will give you the opportunity of diving amazing reefs like those found in Ras Mohammed National Park and the Straits of Tiran, visiting a living WWII museum at the wreck of SS Thistlegorm, explore spectacular wrecks like the Dunraven; Giannis D, Carnatic, Ulysses, and the Kingston and enjoy all the underwater wonders of the Red Sea reefs in pristine dive sites like Small Crack or Shag Rock and the possibility of snorkeling with dolphins.
8 nights

EMBARKATION

Sharm El Sheik

DISEMBARKATION

Sharm El Sheik
FIND AND BOOK YOUR CRUISE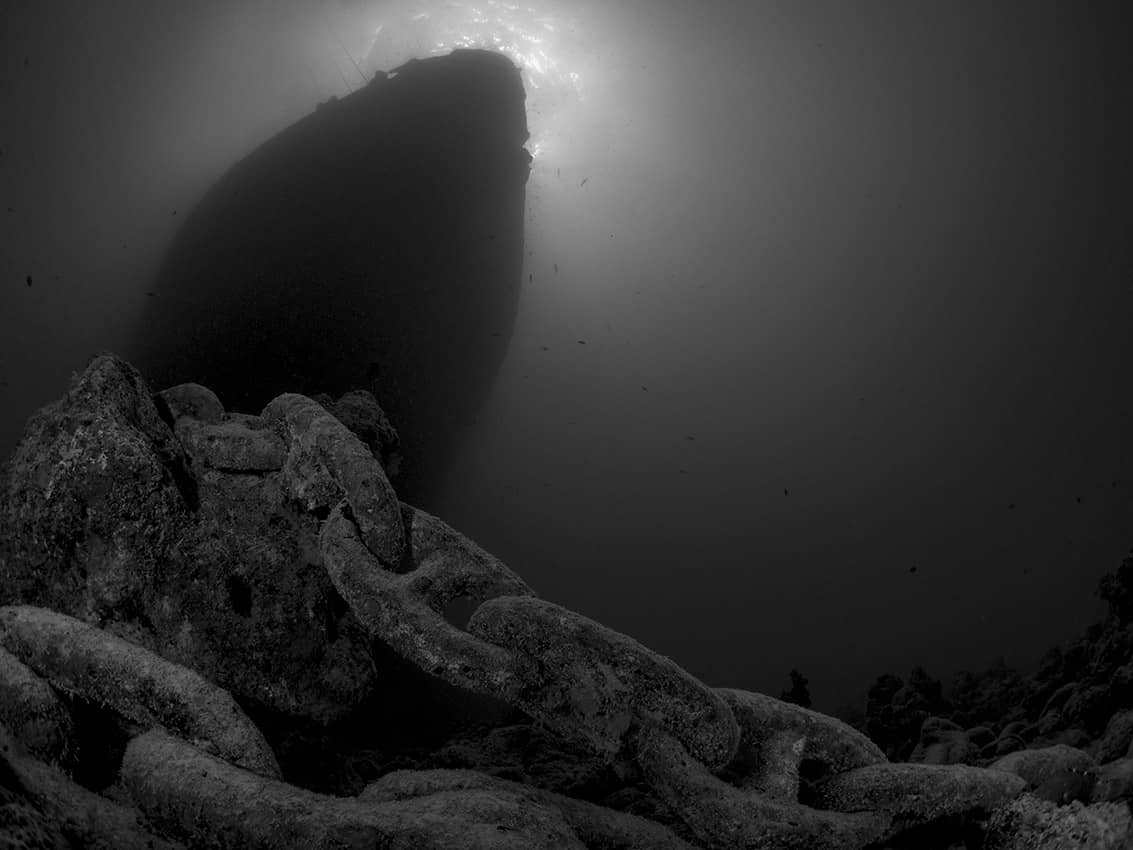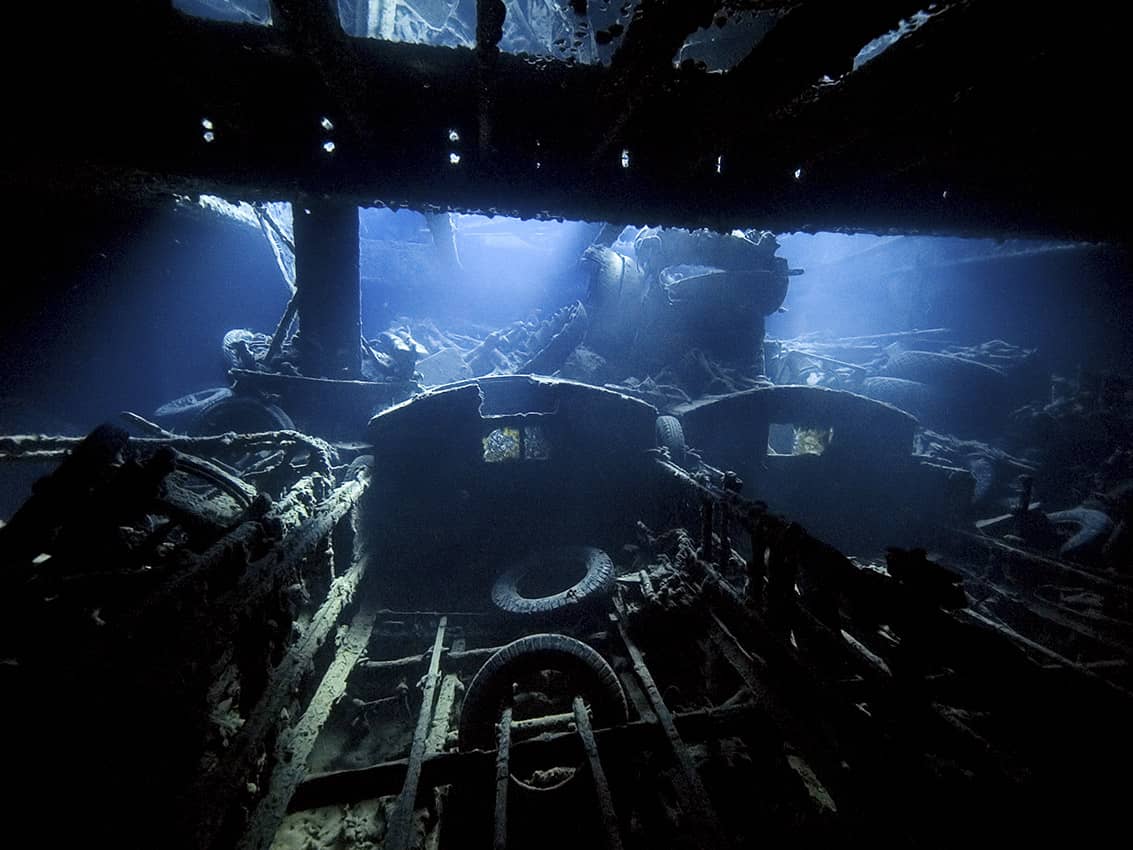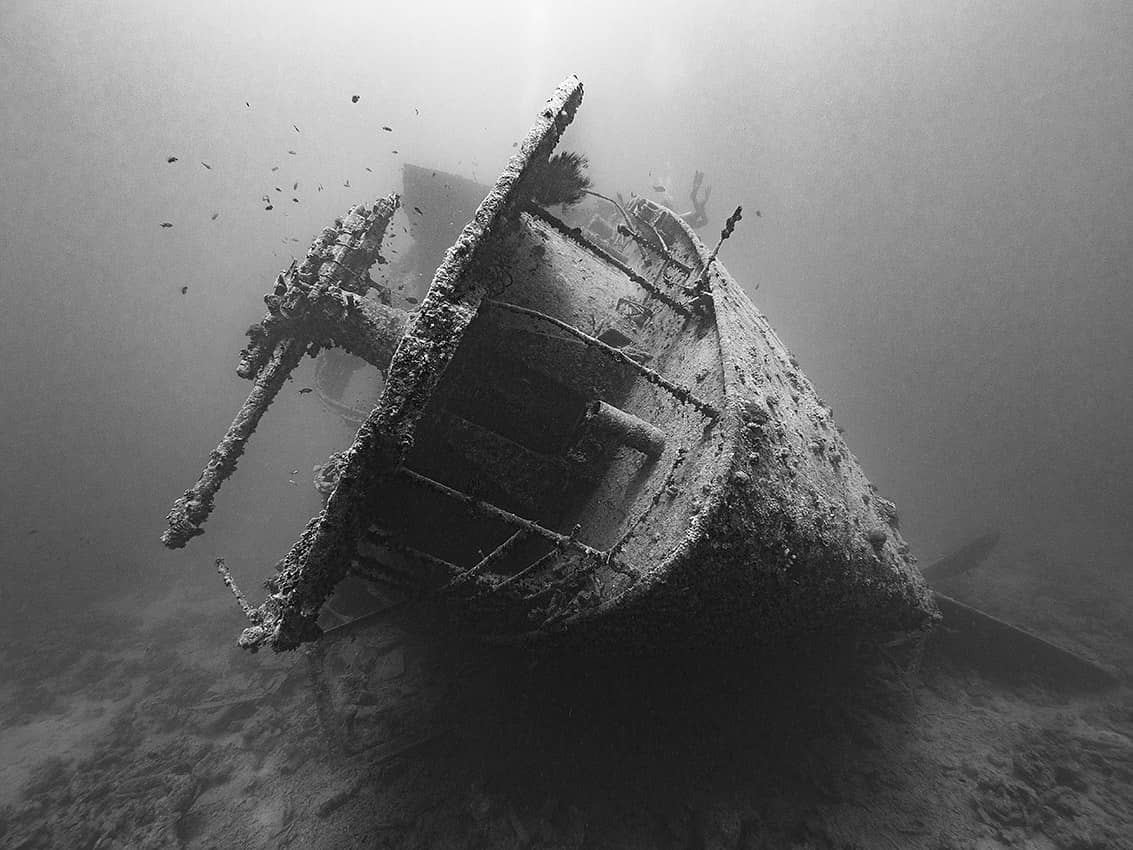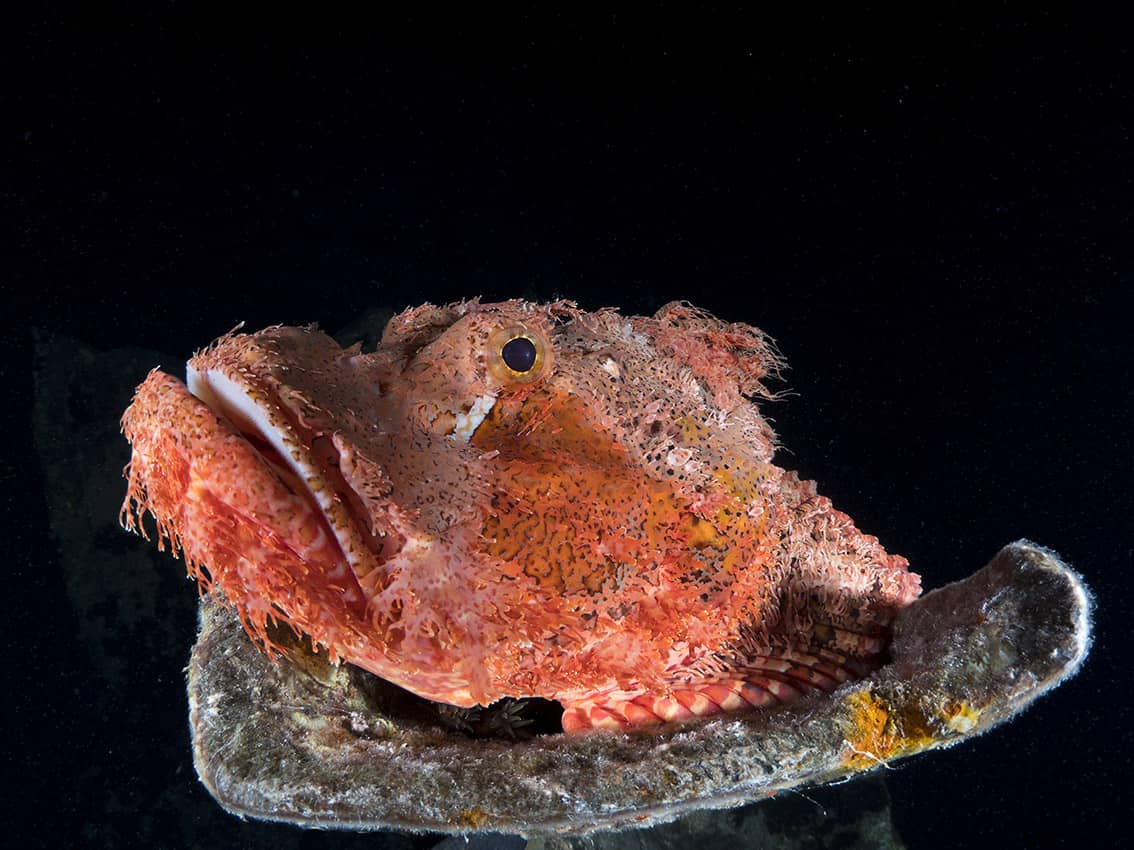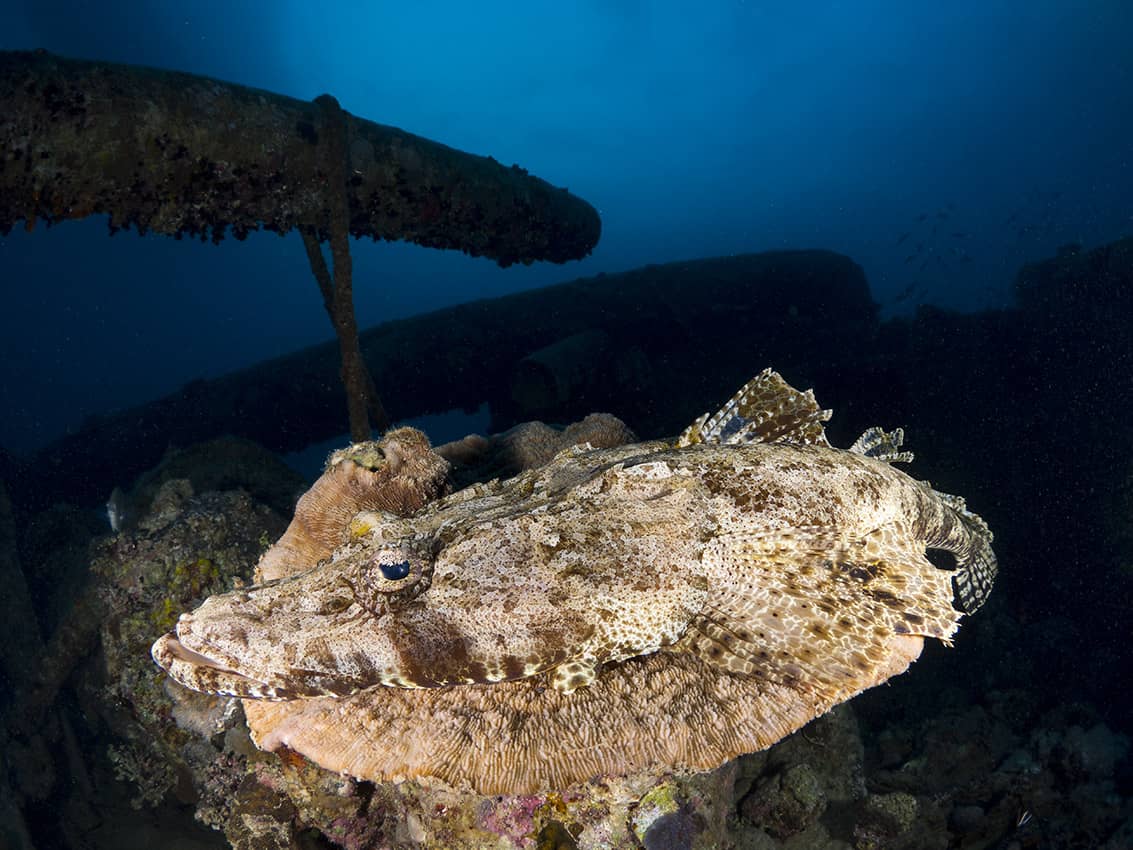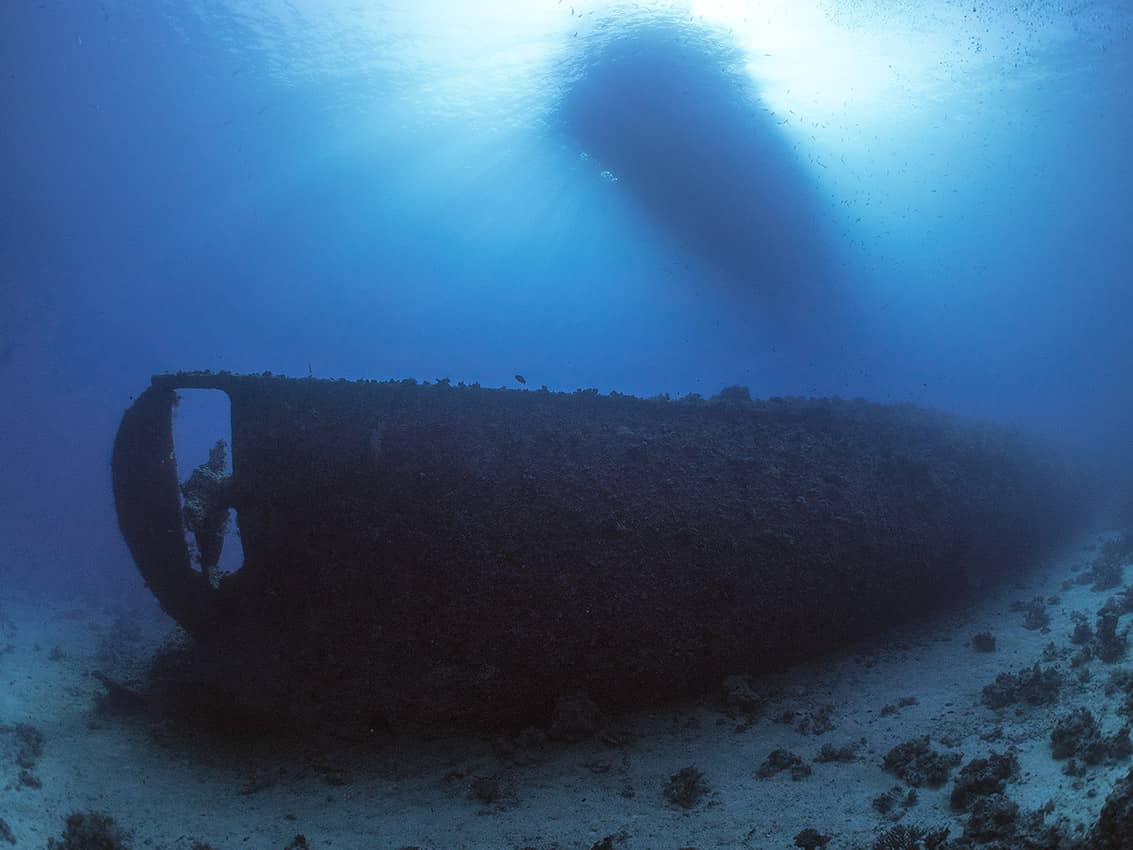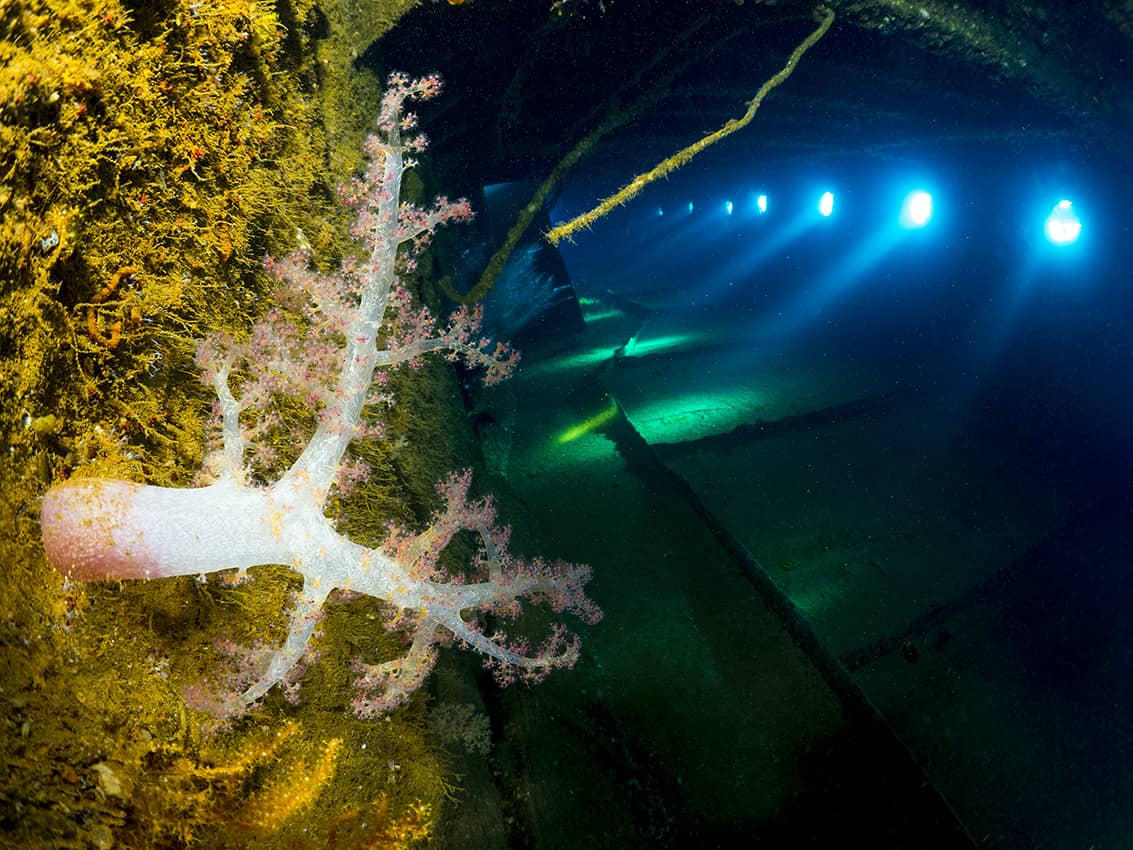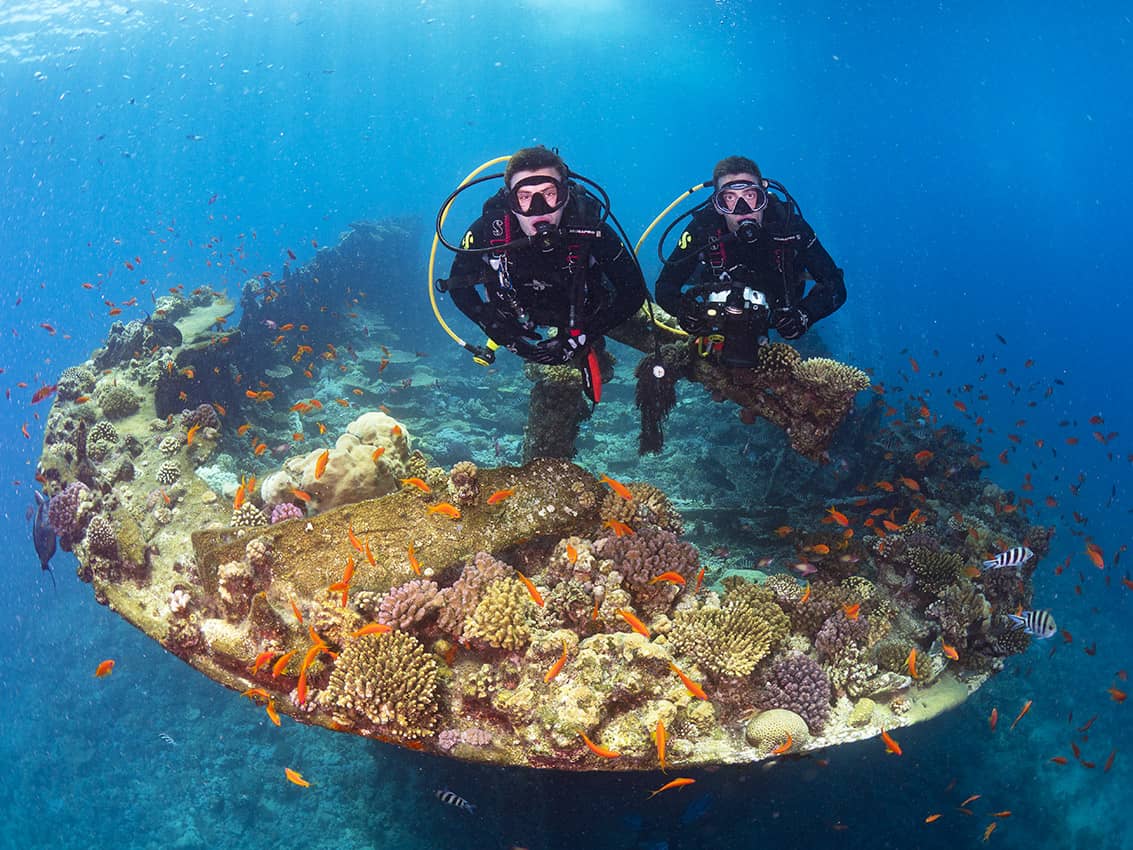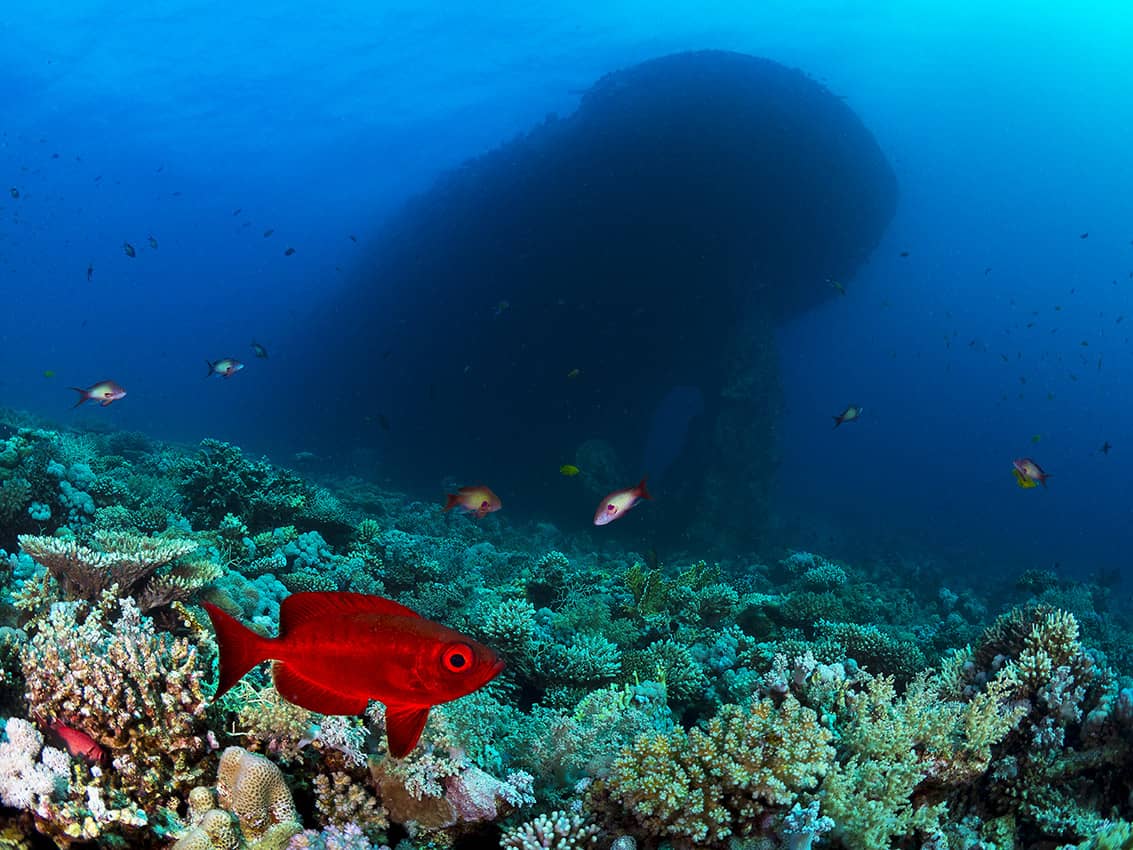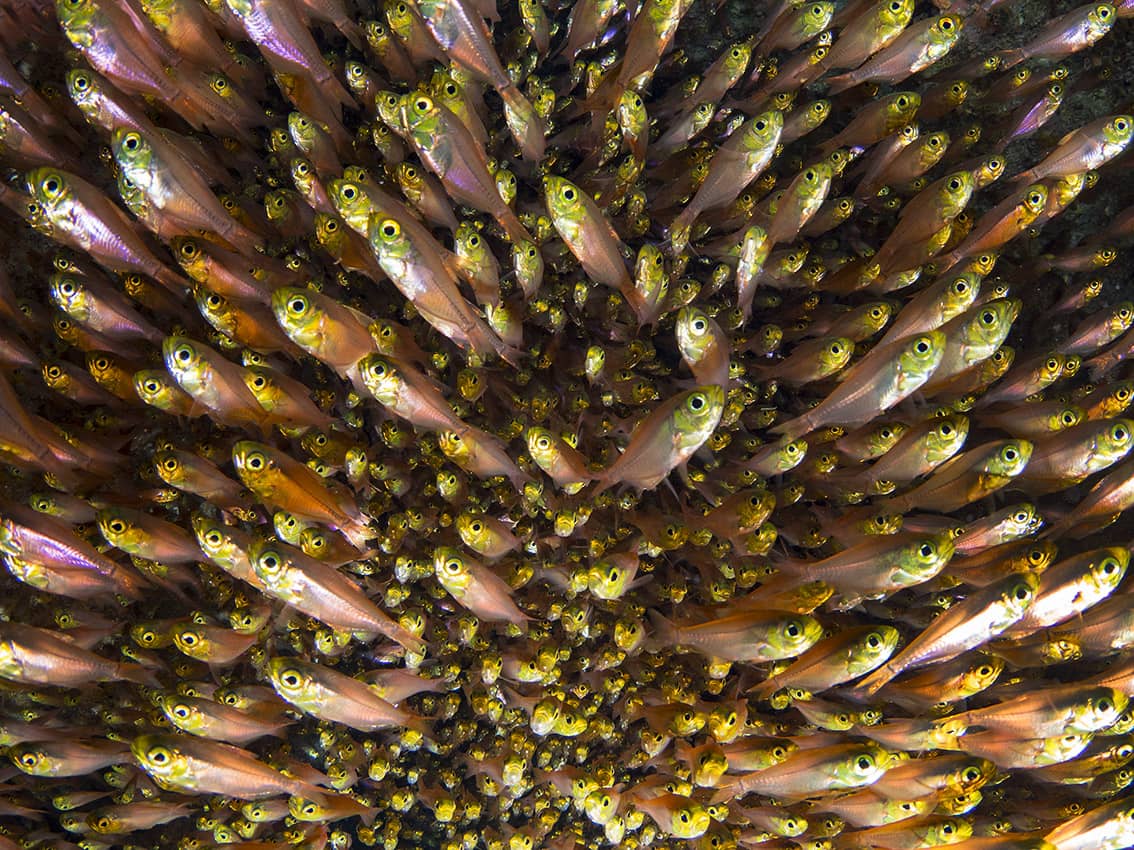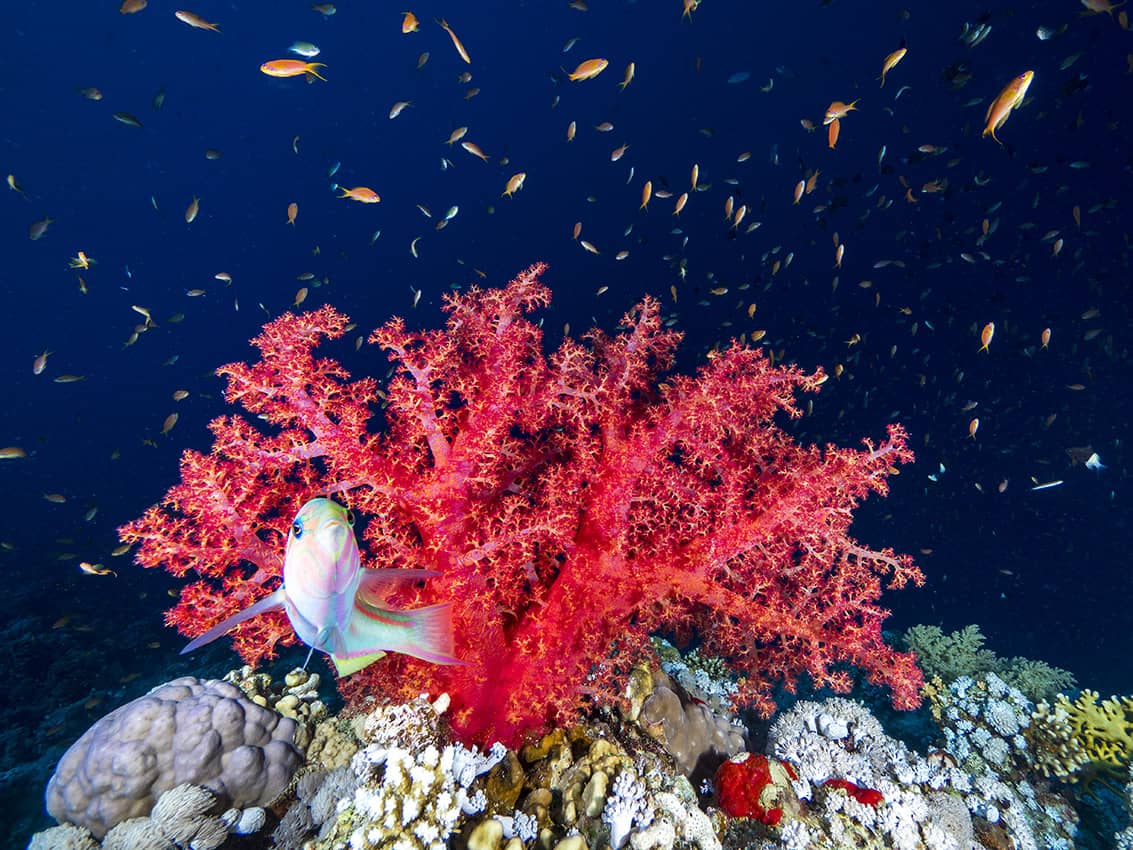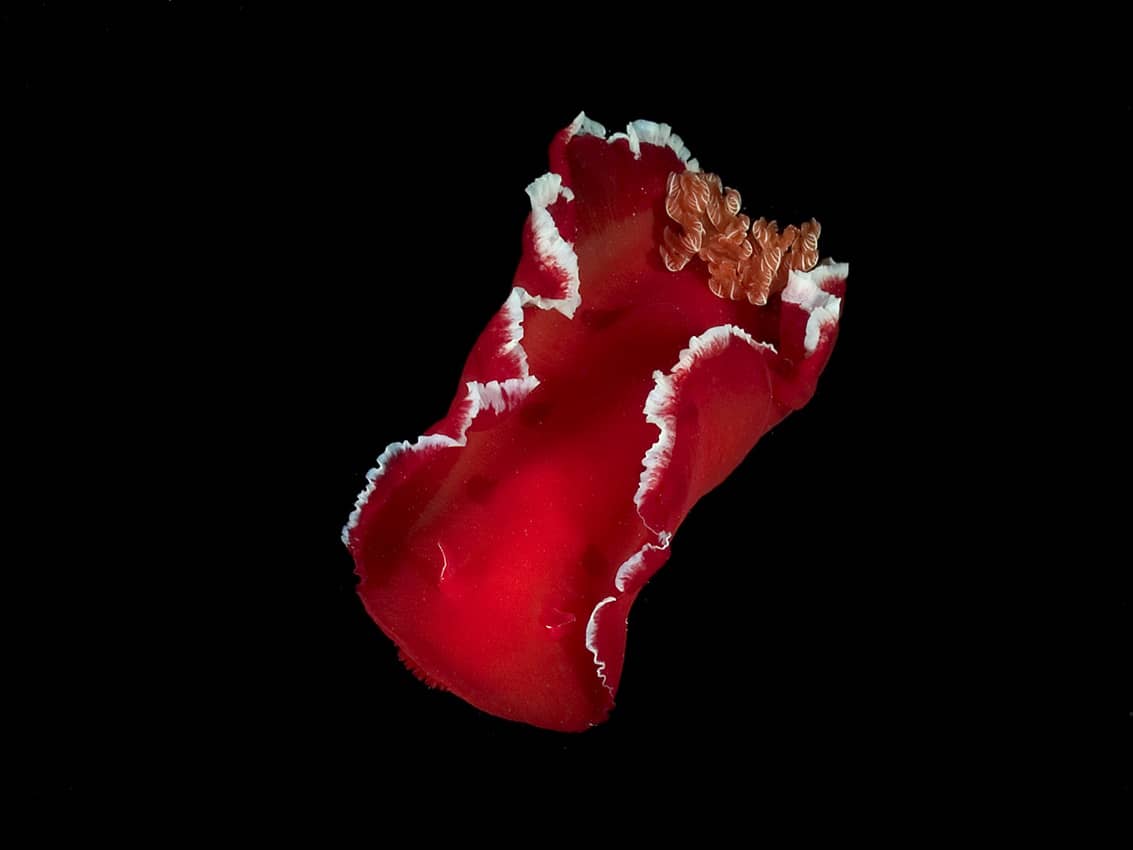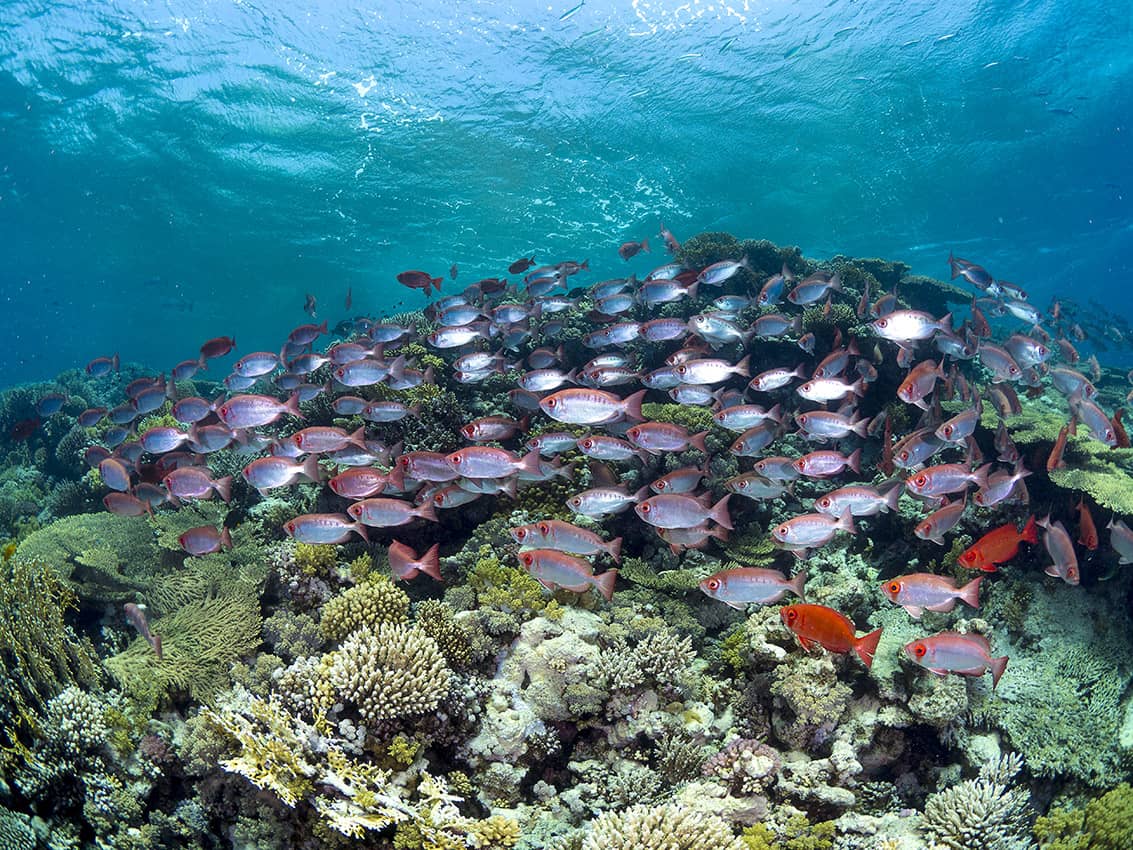 Check our planning for diving from Sharm El Sheik:
Day 1 (Saturday) SHARM EL SHEIKH 
Meet & Assistance at the airport in Sharm El Sheik by our staff at the airport. Transfer to the boat RED SEA BLUE FORCE 2. Welcome cocktail, boat, and crew introduction. Cabins distribution. Dinner on board.
Day 2 to 7 (Sunday to Friday) LIVEABOARD DIVING CRUISE "WRECKS & REEFS " ROUTE Liveaboard diving cruise for scuba diving in Sharm el Sheik on a full board basis (including water and soft drinks) and 6 days diving, up to 4 dives per day. Some of the highlights of the route are the Straits of Tiran, the National Park of Ras Mohamed, and wrecks like Thistlegorm, Ulysses, Dunraven, Kingston, and more.
Day 8 (Saturday)  SHARM EL SHEIKH
Breakfast and disembark in Sharm El Sheikh. Transfer to the hotel in Sharm. Free time to enjoy the local nightlife, shopping. Free day to eliminate de residual nitrogen. Night in a hotel with dinner (Lunch not included)
Day 9 (Sunday) SHARM EL SHEIKH
Transfer to the airport at the fixed time. Check out assisted by our staff.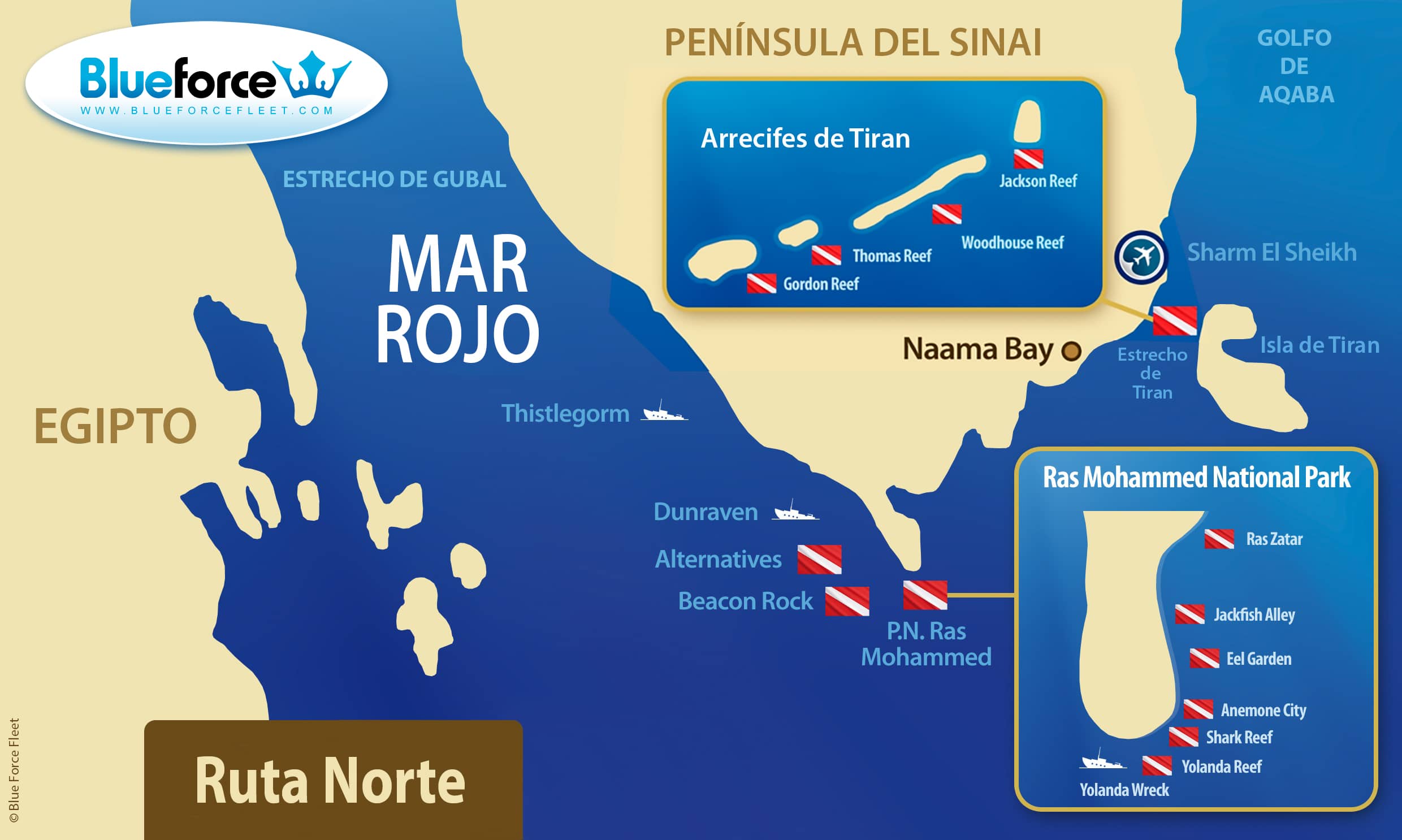 Ras Mohammed National Park
The most famous dive in Red Sea and considered one of the best sites in the world. We start off at Anemone city, where dozens of huge anemones (Magnificent heteractis) hosting a multitude of clownfish and damsels are to be found. From here we leap into the blue, crossing over the depths below, to the walls of shark reef.
Along the way possible sightings include; sharks, tuna, red snapper and other large pelagic marine animals. From there, the dive continues on to shallower water between the two reefs. Here, you'll be able to see parts of the freighter ship: Yolanda, which struck the reef and gave it its name. Among the debris, you'll find a large collection of toilets and the remains of the captain's BMW. The area around the wreck often houses lionfish, blue-spotted stingrays and moray eels. The entire stretch between the two reefs is strewn with rocks overgrown with coral, as well as lots of coral on the sides of the reef, which contrast nicely with the white, sandy bottom. The shallow water, the light reflecting off from the bottom and colorful reefs make this a photographer's paradise.
The traditional dive starts off with a cave at 5 meters which is actually a swim through coming out at a depth of 9 meters. The cave is covered with small gorgonian fans and a crack on the roof allows the rays of sun through. From here we swim on to a long Sandy Alley that gives the name to this site; it was originally named Fisherman's Bank, due to the large amount of jack fish found here. You can see barracuda, tuna and all the usual Red Sea residents here. The dive finishes at the end of the sandy alley where most people are on 50 bar.
Ras Ghozlani is a beautiful dive site with lots of interesting things to see and discover. You start off on a sandy slope at a depth of around 6 meters which slowly descends to the drop-off found at around 25 meters. Tons of pinnacles in different shapes and sizes distract us with their fauna and coral during the whole dive. The pinnacles are covered with Table corals, big Gorgonian fans and healthy soft corals in many different colors. The pinnacles are teeming Anthias and other colorful reef fish. Another part of dive site, houses a small anemone city of Magnificent hecteractis anemones.
GUBAL STRAIT
The worlds most famous wreck, it is located in Shaab Ali, about 30 miles from Sharm El Sheikh.
It was sunk by German aircrafts in October of 1941 and later discovered by Jacques Cousteau. It offers some of the most spectacular dives in the world, with its sunken cargo of trucks, cars, motorcycles, locomotives, weapons, ammunitions, wagons, aircraft wings, boots…. Normally a minimum of two dives are made on the wreck, one outside, visiting the propeller, anti-aircraft gun and locomotives and another one going through all its decks and holds. It is highly recommended to use Nitrox on this dive. If possible, we can make a spectacular night dive on the wreck, and perhaps even get to see the skiddish lantern fish!
Also known as Sara H. On the 22nd of February 1881, she hit against the reef at full steam, transporting her cargo of coal. This dive is very simple, being that only the stern of this ship remains intact. Yet the amazing table corals and amount of surgeon fish that reside on her, make it an amazing dive.
One of the best reef dives of the area. The entrance to a quiet lagoon, we leave the boat inside the protective reef and journey out thru this slim passage way on the rib, using the tidal current to push us back to our vessel at the end of the dive. The corridor is quite shallow but it´s like diving thru a small aquarium. Hundreds of acroporas (Table corals) grape corals, soft corals, stag corals and sponges, line the passage. In the corridor there are permanent residents like an enormous Hatchet fish, different sorts of yellow tail barracudas and a big variety of reef fish.
A maximum depth of 26 meters will permit us to dive on this British cargo ship that went down in 1869. This beautiful and very authentic old ship, lies on her port side, and her wooden beams and internal structures are covered in soft corals and glass fish. Her bow and stern are intact, yet the mid ship has disappeared. Barrels and a few broken wine bottles are all that remain of her cargo.
This Greek cargo ship was transporting wood. This is a magnificent dive, especially for photographers and wreckies who will be able to dive through her engine room, which is home to innumerable glass fish. The boat lies at a depth of 24 meters, with her whole mid ship completely destroyed yet her bow and stern, which lies on a 45º angle, are intact. Her cabins, helms room and common quarters have been cleared up to permit safe dives through the ship.
Included
Assistance in the Sharm El Sheik Airport.
7 nights stay onboard Red Sea Blue Force 2 in a double sharing cabin.
Full board, water, coffee, and tea included.
Full board basis.
Diving Program, air / Nitrox (only certified divers), S80 tank, and weights.
Dive guide from BLUE FORCE team.
1 night stay in 5* hotel in Sharm El Sheikh in double rooms on half board basis.
Travel insurance, scuba diving, and cancellation policy (see conditions www.blueforcefleet.com)
Transfers indicated in the program in accordance with scheduled planning.
Not included
Flights to Egypt
Route taxes, hyperbaric chamber, and Ras Mohammed National park: 70€ (Payment onboard).
Service taxes: 70€ (Payment onboard).
Entry visa to Egypt.
Lunch and drinks in the stay in the hotel last day.
Internet connection (It is possible to buy a data card at the airport)

Optional price per week:

Rental equipment:

Tank S100: 30€
Extra tank S80: 30 €
2 tanks S80 with opposed valves for Sidemount: 60€ (necessary to book in advance in order to ensure the availability)

* Extraordinary possible increases of fuel, taxes, or local taxes.