#keepondreaming Drawing Contest
You can win a liveaboard in the Maldives!!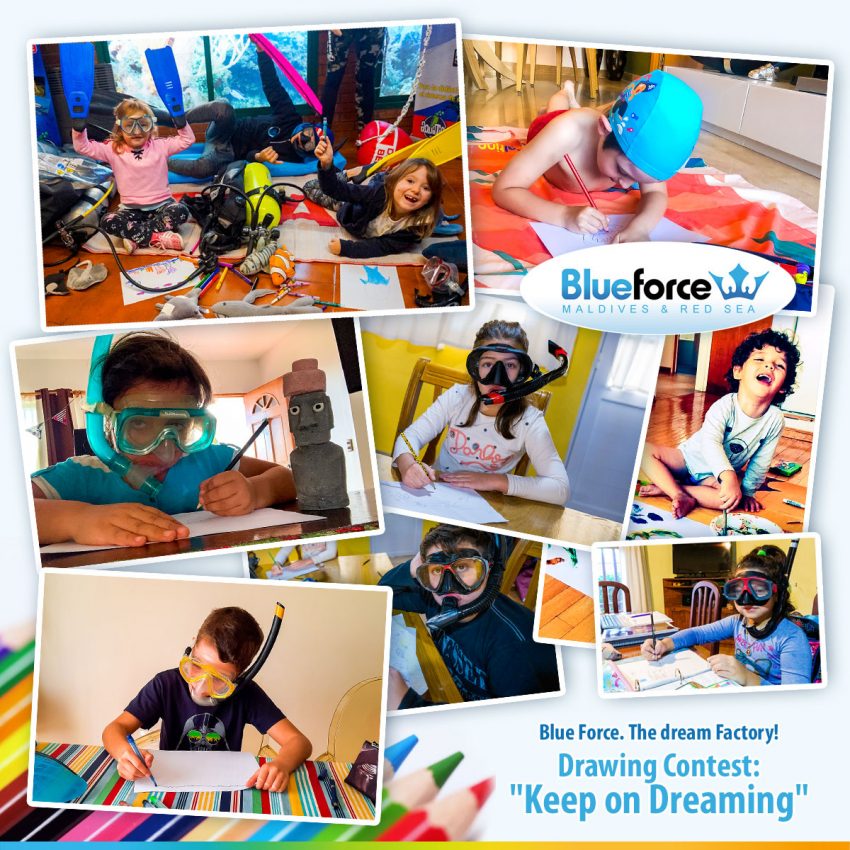 Have you ever dreamed of going on live aboard in the Maldives along with your son or daughter?
Let us help you to make those dreams come true and at the same time give an incentive for the little ones at home to help collaborate.
Very easy. Send us a drawing ( made by a minor under 14 years of age) in which there is a diver and his favorite environment or animal and you will be able to participate in the DRAWING CONTEST " Keep on Dreaming" and the DRAW " The Important thing Is to Participate"
There will be two prized drawings from all that we receive:
1) Prize " Keep on Dreaming" , chosen by the jury
2) Prize " The Important thing is to Participate", raffled between all the participants.
Each of the prizes consists in a FREE liveaboard on one of our Family weeks on the Maldives Blue Force One for one adult and one child under 15. ( flights and fees not included)
Registration form and baselines at https://www.blueforcefleet.com/keepondreaming/