Maldives Blue Force One - Liveaboard week 8-15th August
We are back diving the Maldives again!!
The amazing Maldives open their borders  to tourism on the 15th of July and they are looking forward to welcome you!
Following a comprehensive procedure, meeting the protocols to prevent COVID-19 recommended by Maldives Government and the WHO and the added measure of a compulsory PCR negative test no more than 5 days before embarking, we restarted on the 8th of August our 2020 season aboard the Maldives Blue Force One.
After one week diving alone in the best diving spots of the central atolls we can say YEAHH WE ARE HERE AGAIN!!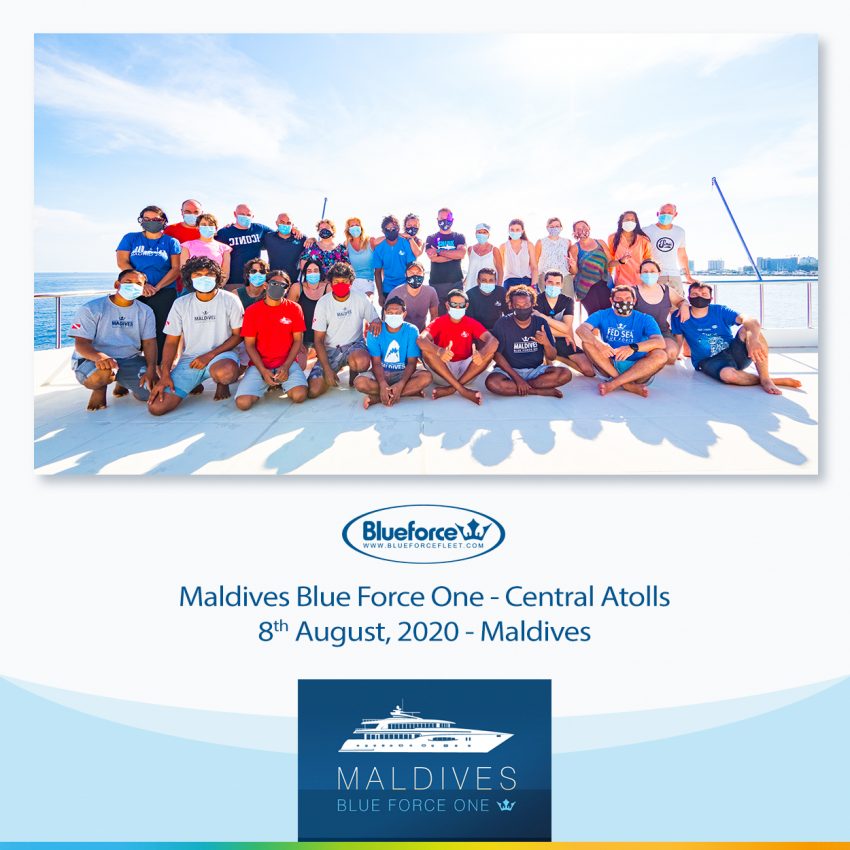 Huge groups of nurse sharks, amazing wall of soft coral, wrecks, mantas by day and night and the whale shark. A perfect week with a perfect weather and a lovely group of full of energy divers.
Watch our weekly video from the boat and enjoy the Maldives.
Central Atolls Classical route is our weekly usual route and we do almost all year long from August to January and April and May. This is the best well-known route in Maldives but at the same time the one that offers best and most varied dives. Thanks to that, we know every detail, atoll, passage, thilas and where and when it is convenient to approach every dive zone. It is a 7-night route including 6-dive days on board with embark and disembark at Male Airport (18 dives with 2-night dives).
Some dives will be done amongst the channels that are between the islands and there can be strong currents. We will do some dives to more than 20 meters. So, we recommend to be advanced or be an experienced diver. It is recommended to dive with Nitrox for which it will be compulsory to be Nitrox certified diver. Diving computer, buoy, reef hook and torch for night dives are compulsory to carry with you.
Desert islands and typical fishermen villages are also visited to discover and enjoy a bit more of the country and if the weather allows doing so we will even dine on a desert beach.
Although if you are looking for relax, you can enjoy the solarium and 2 Jacuzzis on board, kayak, Paddle SUP…
All this will make this cruise an excellent and unforgettable Great Dive Travel.
The normal itinerary goes by North and South Male Atolls, Vaavu and Ari.
Would you like to be there?
Visit our Central Atolls web page